by Barry Lennon – independent.ie
Having lost an impressive American talent in Aaron Calixte, Tralee Warriors coach John Downing has sought a replacement from LeBron James' home state.
And while De'Ondre Jackson will not be targeting an NBA title like the LA Lakers great, Downing will expect his new recruit from Ohio to bring home trophies this season.
This was made plain to Jackson when arriving at the reigning cup and league champions after a first season in Ireland with Maree.
"Obviously, the target is on our back. Trying to defend a championship is way harder than just winning one title," the point guard said.
"John told me all that, but I'm all for it. I love the pressure and having a target on my back. I love being the enemy.
"In Maree, it wasn't really like that I guess because we surprised a lot of teams but I think most teams know who I am as a player now. And they know who Tralee is as a club."
And most know all about the club's most famous member Kieran Donaghy, and Tralee's new American import is no different.
"I'm glad I'm not going against him this year, that's what I'll say," Jackson said. "He walks around like a nice guy but once he gets on the court, his whole demeanour changes. And I love that. I'm the same way. I'm always walking around smiling, laughing but once I'm on court you see the difference."
While Maree finished fourth in the Super League's southern conference, Jackson impressed in last season's cup, shooting 23 as they knocked out 2021 champions Templeogue in the first round.
The Galway side then progressed to the semi-finals, where he once again led the scoring (25) in their last-four defeat.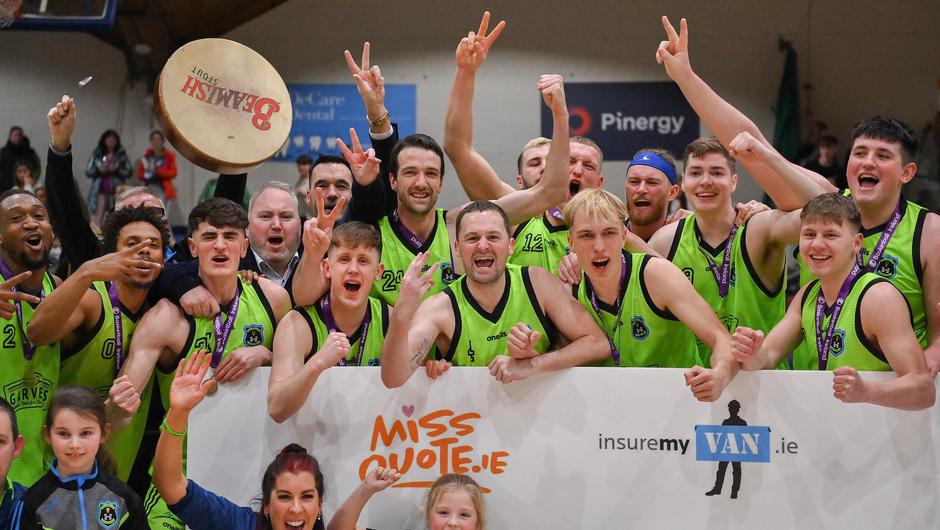 This drew the attention of Downing, who has also signed Swede Andree Michelsson to fill the void left by the departure of import players, Calixte and Croatian power forward Nikola Rosso. When the offer came to join the Warriors, he consulted friend and compatriot Jonathan Lawton, who lined out for Kerry side two years ago.
But the 26-year-old needed little persuasion and has relished his move to Tralee, where "everyone knows everyone and everything."
"You go around to restaurants and different places around town and everyone knows you already. The kids they know you already. It's different but it's a good different."
Tonight they will see what he can do for them on the court as they begin their title defence against Killorglin side KCYMS.
Women's cup and league champions Glanmire have also lost a key player as they begin their title defence against Killester without Claire Melia.
The Ireland international has moved to Trinity Meteors where she will line out alongside Mayo ladies footballer Dayna Finn against NUIG Mystics.
It will be a family affair for Finn as she will play against the Mystics point guard and younger sister Hazel for the first time competitively.